When & Where
Due to COVID-19 we will hold our Spring Fling virtually via Zoom. Our 2020 virtual event was a huge success, so we're excited for our 2021 event!
Date: Saturday, May 15, 2021
Time: 6:30 p.m. - 10:00 p.m.
Registration
There is no charge for reservations for our virtual event, but you will need to register so we can send you the Zoom link. Zoom links will be sent via email by May 10th.
2021 Theme - Basset Heroes!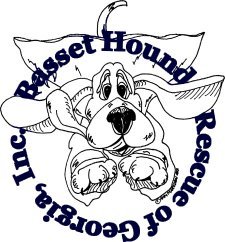 This year we are celebrating the Basset Heroes of BHRG, our finders, fosters, adopters and funders. Videos of our BHRG Basset Heroes with their adopted Houndies and Houndettes will be featured.
If you own a Basset Hero tee shirt, hoodie, or sweatshirt, please wear it during the event. A special thank you goes to Ann Marsden, who created the cherished logo several years ago, for allowing us to use it for this year's event.
Welcome Back Holly Hutton!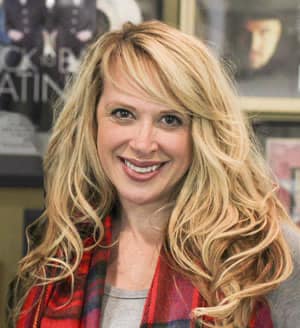 Back by popular demand, Holly Hutton will join us as auctioneer and MC for our third year. Holly and her on-the-air partner, Rob Stone, were named the AMC's On-Air Personality of the Year (major market). Their 7 p.m. to midnight show is now syndicated over 19 markets. You will love getting to know her.
Accepting Donations!
We are currently accepting items for our silent & live auctions and for our gift card palooza. In order to prepare the auction catalog we will need your donations by April 1, 2021.
Don't have an item to donate? No time to buy a gift card? Please consider making a cash donation to the Spring Fling, and we can purchase items for auction! Just use the PayPal button below. Thank you in advance!
---
Auctions
Silent Auction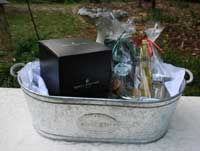 Our silent auction is always a crowd favorite and our Give Smart platform makes it so easy to bid. Like Ebay, when you are outbid you will be contacted. The Silent Auction begins April 15th and ends 2 hours after the "live" event May 15th. Vintage and handcrafted items as well as jewelry, handbags and a variety of basset and dog themed collectibles will be featured. The items offered will be sure to appeal to all ages and price ranges. The silent auction is available to anyone who registers on the Give Smart platform.
---
Live Auction
Our live auction items will range from trips and other experiences to collectibles, hand crafted items and custom paintings from our resident artists as well as those that are just plain fun. Anyone can sign up to participate so invite your friends. Only people at the "live" event on Zoom will be able to bid on these items.
2021 Live Auction Items
Click on the images below to see more information about each of our fabuous Live Auction items!
---
Gift Card Palooza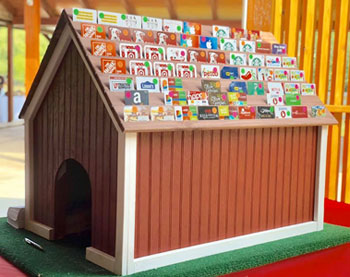 Fun and frenzied, a large selection of gift cards are auctioned off at face value to the fastest bidder! Our selection of cards is tremendous ranging from Lowe's & Home Depot to PetSmart & Petco to Amazon and lots of restaurant groups.
FUNdraising!
Fund a Hound
At the conclusion of our Basset Hero video, we will ask you to help us fund our financial needs for the year. Last year our fund a hound segment raised $36,000 which, along with the other Spring Fling Events in 2020, has kept BHRG solvent as we fund the needs of the hounds we continue to rescue.
---
H-O-U-N-D Game
We will host our first basset bingo, called "H-O-U-N-D", which we hope to make an annual event when we return to a live event in 2022.
60 different hounds or hound paraphernalia will appear on the squares of the cards. Similar to a 50/50 raffle, the first H-O-U-N-D will win half the pot - the money raised from selling H-O-U-N-D cards.
You can participate in two ways.
Buy a H-O-U-N-D Square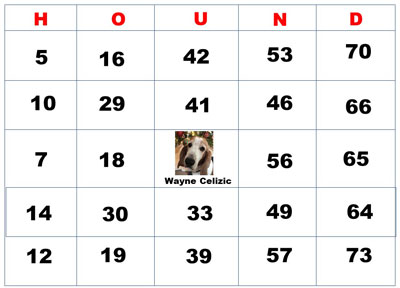 Buy a square and your hound will be pictured on it - see example here. You will also receive a special card with your hound's picture for use in the game.
Hounds, hounds at the Bridge, and honorary hounds accepted - as long as they are dogs!
$40 each (includes the square AND a card with your hound's picture). Limit 2 per family.
Buy a H-O-U-N-D Card
Play our game the night of the Spring Fling! Buy a H-O-U-N-D card. $15 each. Limit 5 per family.
---
Fabulous Spring Fling Quilt Raffle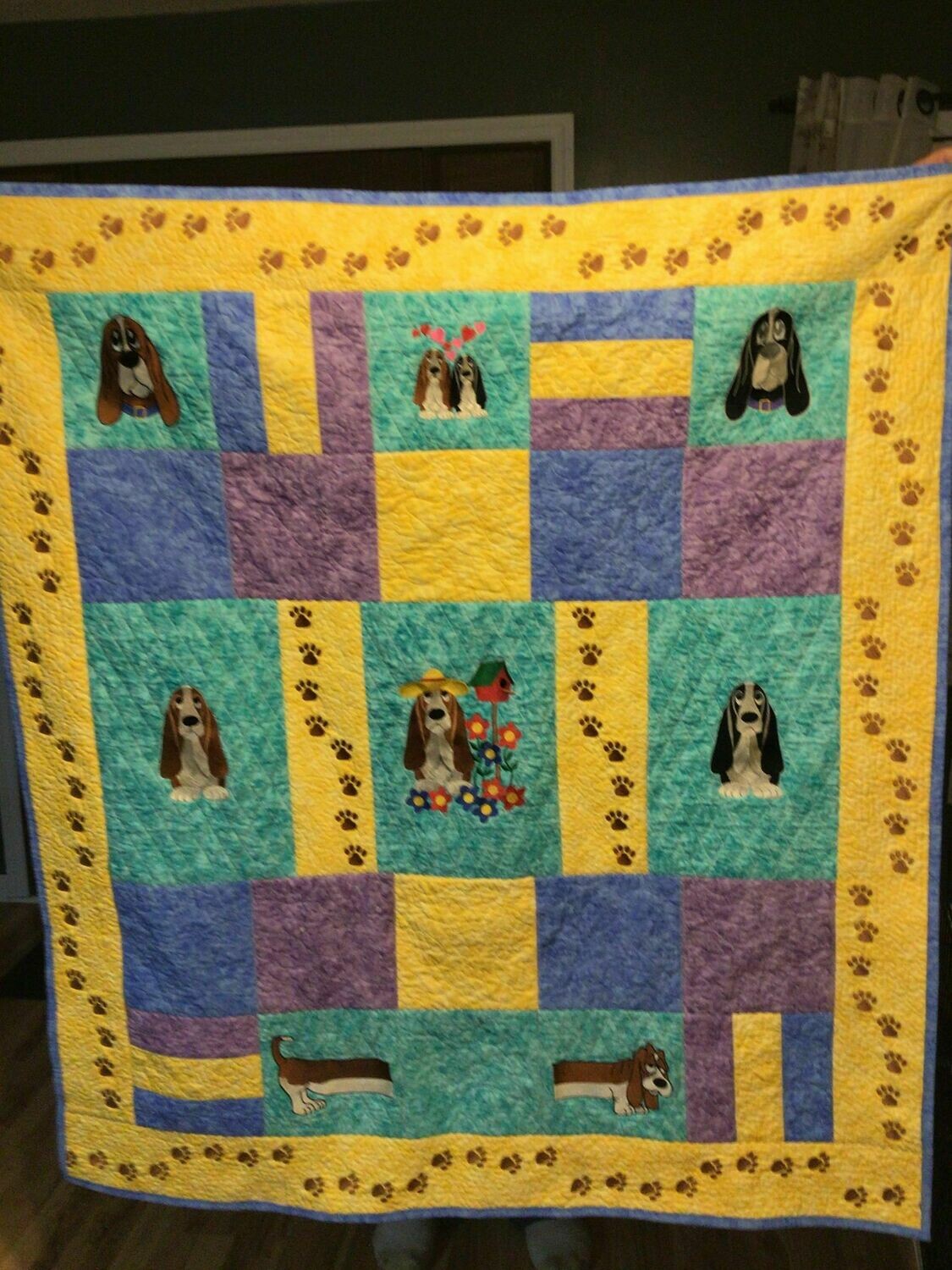 Thank you to Beth Ethridge who made our Spring Fling Raffle Quilt. This gorgeous quilt measures 50 X 58 inches. Drawing to be held at the Spring Fling Event on May 15, 2021.
The following ticket purchase options are available:
$5 for 1
$25 for 10
$50 for 25
$100 for 75
$200 for 200
Spring Fling Sponsors
Thank You 2021 Sponsors!
We are so grateful for our generous 2021 Spring Fling sponsors who make our event possible!
Become a Sponsor
It's not too late! You too can become a 2021 Spring Fling sponsor. Many levels of sponsorship are still available.
---
Spring Fling Committee
Thank you to our volunteer committee! You are each a Basset Hero!
Event Coordinator/Donations
Marci Thomas - marcithomas2007@yahoo.com, 919.564.6680
Event Co-chairs
Monica Celizic & Toni Strawn
Procurement of Auction Items
Stacey Fuller & Amanda Janes
Video
Kate Beirmeier
H-O-U-N-D Game
Norie Fabor, Cheryl Kellner & Tim Maret
Volunteers
Cindy Pechac, Kelley Anglin, Wendy Grissom, Hiroko Hosford, Patti Grewe-Mullins and Marjorie Holler