Activities:

Basset Games
With this year's Sherlock Hounds-themed Bash, there is something for everyone! Games, Puzzles, and Sleuthing - Will your hound take first place in the sniffer games, reign champion in the mystery maze, or be the fastest super sleuth? And don't forget the annual costume contest! How will your basset show off his/her curious side? Points will be awarded based on the hound's dedication to mystery and the unknown.

Raffle
Our raffle table wouldn't be complete without your donation items! Everyone loves our raffle table that's jam-packed with awesome raffle items. But, we can't load up our raffle table without donations from you! From dog beds to artwork, no item is too big or too small for the raffle. Don't know what to donate? How about a gift basket packed with dog treats and toys? Or, what about a bucket of snacks and supplies for the perfect tailgating party? What about a grill for cooking treats for your hounds? Have an item that can be paired with something else? We'll take it! All donations are 100% tax deductible, and all money raised from the raffle goes directly to the hounds. If you have a donation to add to this year's raffle, please complete this raffle form.

Cruise Raffle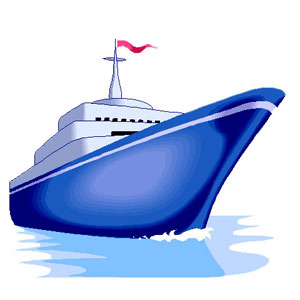 If you are unable to attend this year's Basset Bash, you can still participate in our raffle drawing for one of our most popular prizes ever at any Bash - Royal Caribbean Gift Certificate in the amount of $700! Certificate can be used towards the purchase of a cruise or for onboard credit toward the spa, gift shop, bar, specialty restaurants, and more. Cruise vacation reservations must be made with BHRG Cruise Consultant Nancy Ploener at least fourteen (14) business days prior to the sail date and/or the gift certificate must be redeemed before the final payment date (at least ten (10) business days prior to the sail date). Tickets for the drawing are $20 each or 6 for $100. Purchase your tickets!

Shots, Tests, Microchipping Clinic
Dr. Aimee Ross and her team will be on hand again to provide low cost shots, preventatives, and microchips for your hounds! Please bring cash or check only as Riverside AH cannot accept credit cards at the Bash.

Photography
Sherlock Hounds Snapshots - Anne Yarborough Photography will be on site taking candid photos throughout the day. Photos will be available for purchase after the Bash. In addition, check out the new Photo Booth where you and your hound can get instant photo booth shots.

Shopping
Attention Vendors!  Do you make crafts or does your company have products that you think our attendees will love? Then we want you as a vendor at this year's Bash! Our vendor area is always a big hit with our Bash attendees, and we'd love to spotlight your company at this year's event. We don't charge you to be a vendor, we just ask for a donation for our raffle and/or a portion of your proceeds from Bash sales.   Simply complete this form to reserve your spot at this year's Bash! Leslie will be in touch.

Basset Memorial Service
Has one of your bassets gone to the bridge this year? Every year, we will take time at the end of the Bash to remember all of the hounds that we have lost this year. We encourage you to fill out the section of the Bash registration form (or complete a memorial form when you check in at the Bash) if you have lost a hound this year and would like them to be remembered during the service.